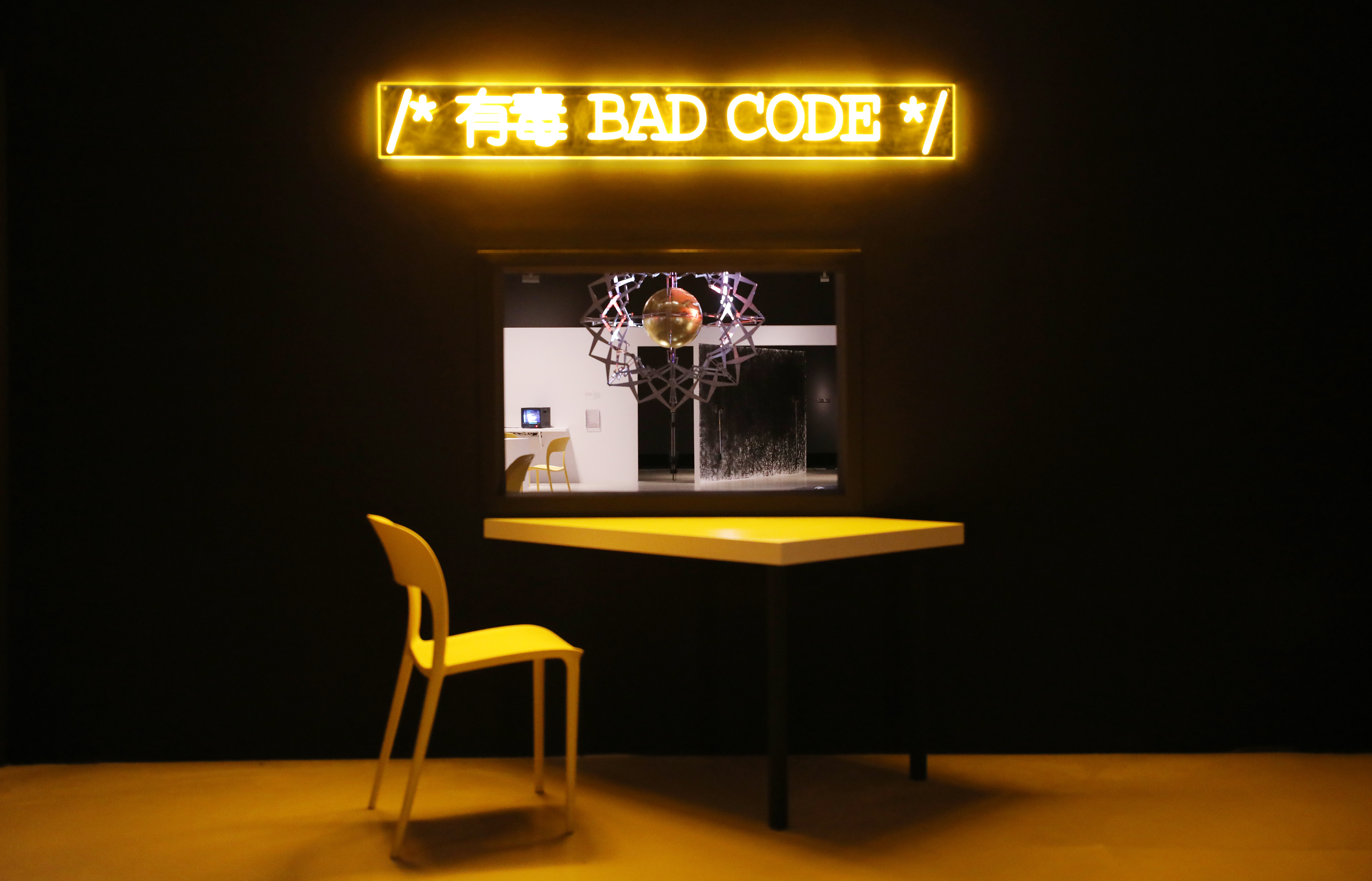 Bad Code
is a new media art exhibition that examines the cohabitation of human and machine in a post-internet age. The exhibition takes the concept of "bad code" as its starting point to discuss the various possibilities posed by this idea that strides between practical tool and mutating virus.
Set against the backdrop of big data and artificial intelligence,
Bad Code
questions the relationship between human beings and code in an age where machinery and algorithms are omnipresent. The usually docile codes start strange games under the programming of artists, folding, duplicating, looping, and self-referencing. Some bad codes document reality with a surreal madness, others endlessly repeat one single encounter between the artist and the world. This exhibition also believes that bad codes are not just virtual goblins that hide behind screens, but rather a phantom that has long penetrated our "reality." The twisted attachments that are exclusive to our post-internet age fill the spaces like code smells.
Bad Code
is not another paranoia-driven fantasy of a digital dystopia. Rather,
Bad Code
looks at its surrounding world with a detachment that comes close to indifference, and ponders on the new rules that this world provides. Eventually,
Bad Code
poses a question to all artists and viewers: what is the form of art or language that can hack into this world's neural center like a virus in a computer?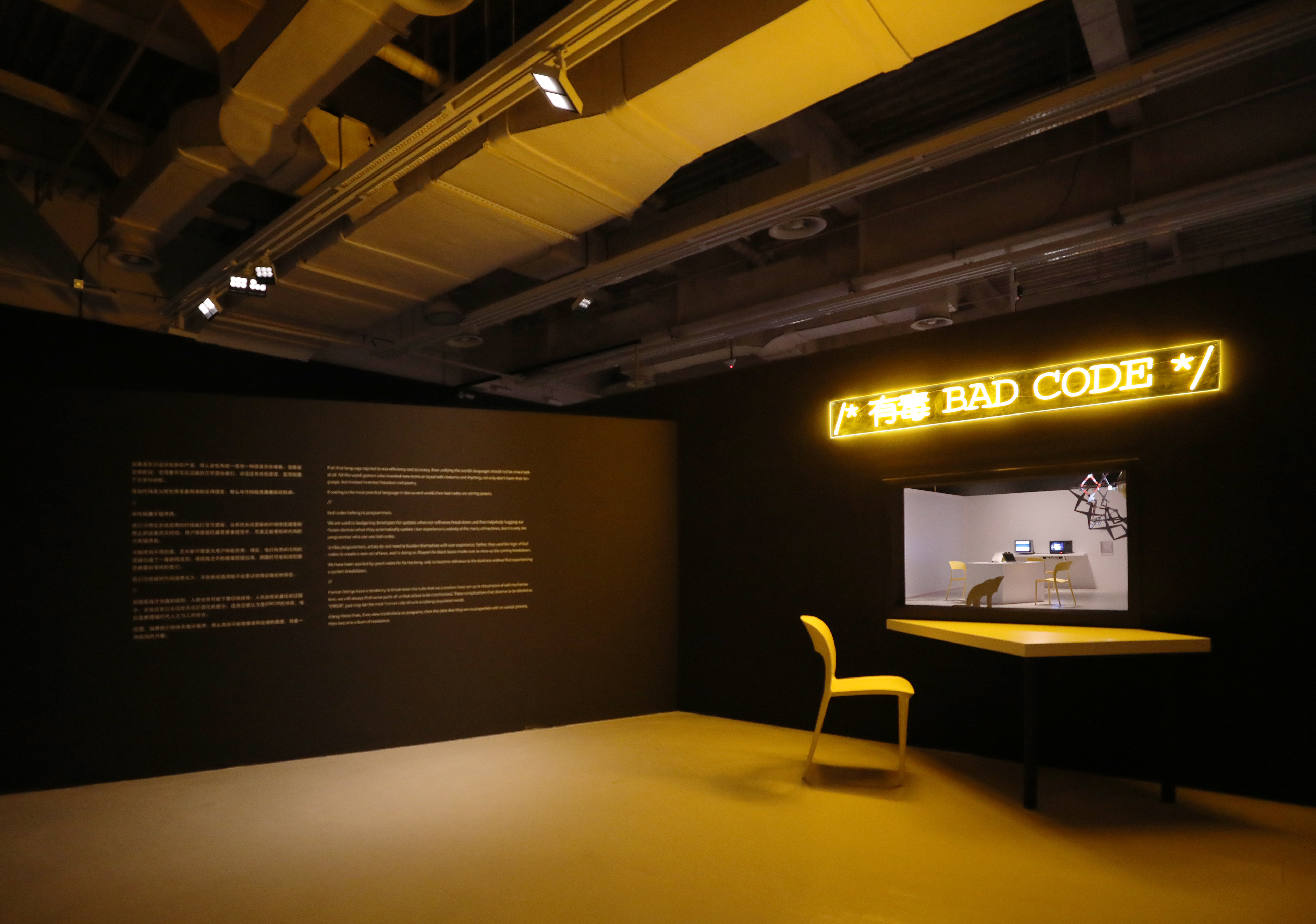 导言 / Prelude

1.
如果语言只追求效率和严谨,那么全世界统一使用一种语言并非难事。但那些创造新词、使用叠字双关顶真的文字游戏者们,非但没有杀死语言,反而创造了文学和诗歌。
假如代码是当前世界里最彻底的实用语言,那么坏代码就是蠢蠢欲动的诗。

If all that language aspired to was efficiency and accuracy, then unifying the world's languages should not be a hard task at all. Yet the language-gamers who invented new words or toyed with rhetorics and rhyming, not only did not kill their language, but instead invented literature and poetry.
If coding is the most practical language in the current world, then bad codes are stirring poems.

2.
坏代码属于程序员。
我们习惯在系统崩溃的时候敲打官方更新,当系统自动更新的时候抱住被强制停止的设备哭天抢地。用户体验被机器紧紧拿捏在手,而真正能看到坏代码的只有程序员。
与程序员不同的是,艺术家不需要为用户体验负责。相反,他们利用坏代码的逻辑创造了一套新的法则,将视线之外的暗箱挖掘出来,将随时可能到来的崩溃暴露给等待的我们。
我们已经被好代码滋养太久,不到系统崩溃就不会意识到那些暗处的存在。

Bad codes belong to programmers.
We are used to badgering developers for updates when our softwares break down, and then helplessly hugging our frozen devices when they automatically update. User experience is entirely at the mercy of machines, but it is only the programmer who can see bad codes.
Unlike programmers, artists do not need to burden themselves with user experience. Rather, they used the logic of bad codes to create a new set of laws, and in doing so, flipped the black boxes inside-out, to show us the coming breakdown.
We have been spoiled by good codes for far too long, so that we are oblivious to the darkness without first having a system breakdown.

3.
"真理是有条件的。"
可能真的不存在普世的法则。糟糕的代码在于不能辨别哪些信息是通用的,哪些又是特殊的。这些代码因此很可能因为没考虑特殊情况而导致系统崩溃,或者在大量重复运算中耗尽了内存。
但也正是糟糕的代码让我们看到,真实的世界是一个怎样不可控、乱糟糟的多元有机体。
"Truth is conditional."
Maybe a universal principle really does not exist. Bad codes are lousy at distinguishing which informations are general, and which are local. These codes are more prone to lead to system breakdowns for not considering special circumstances, or kill themselves trying to process infinitely looped calculations.
But it is precisely codes like this that showed us the real world is not a sterilized laboratory, but rather an uncontrollable and messy organism.

4.
在编程中,有时候坏代码只是糟糕的个人习惯,比如不打分号
有时候则是一场争端,比如括号(
是否要换行
)

即便是自己创造的规则,人类也有可能下意识地违背。人在自我机器化的过程中,会发现自己永远有无法机器化的部分。这些应被认为是ERROR的存在,恰好是赛博格时代人之为人的地方。
同理,如果我们将体系看作程序,那么其所不能够兼容和处理的数据,则是一种抵抗的力量。

In coding, sometimes bad codes are just bad personal habits, like forgetting to add semicolons
Sometimes it's a dispute, like whether brackets (
need a line break
)

Human beings have a tendency to break even rules that they themselves set up. In our process of self-mechanizing, we will always find some part of ourselves that refuse mechanization. These parts that deserved to be labeled as "ERROR", just happen to be the most human of us in a cyborg-populated world.
Along these lines, if we view institutions as programs, then the data that they are incompatible with or cannot process, then become a form of resistance.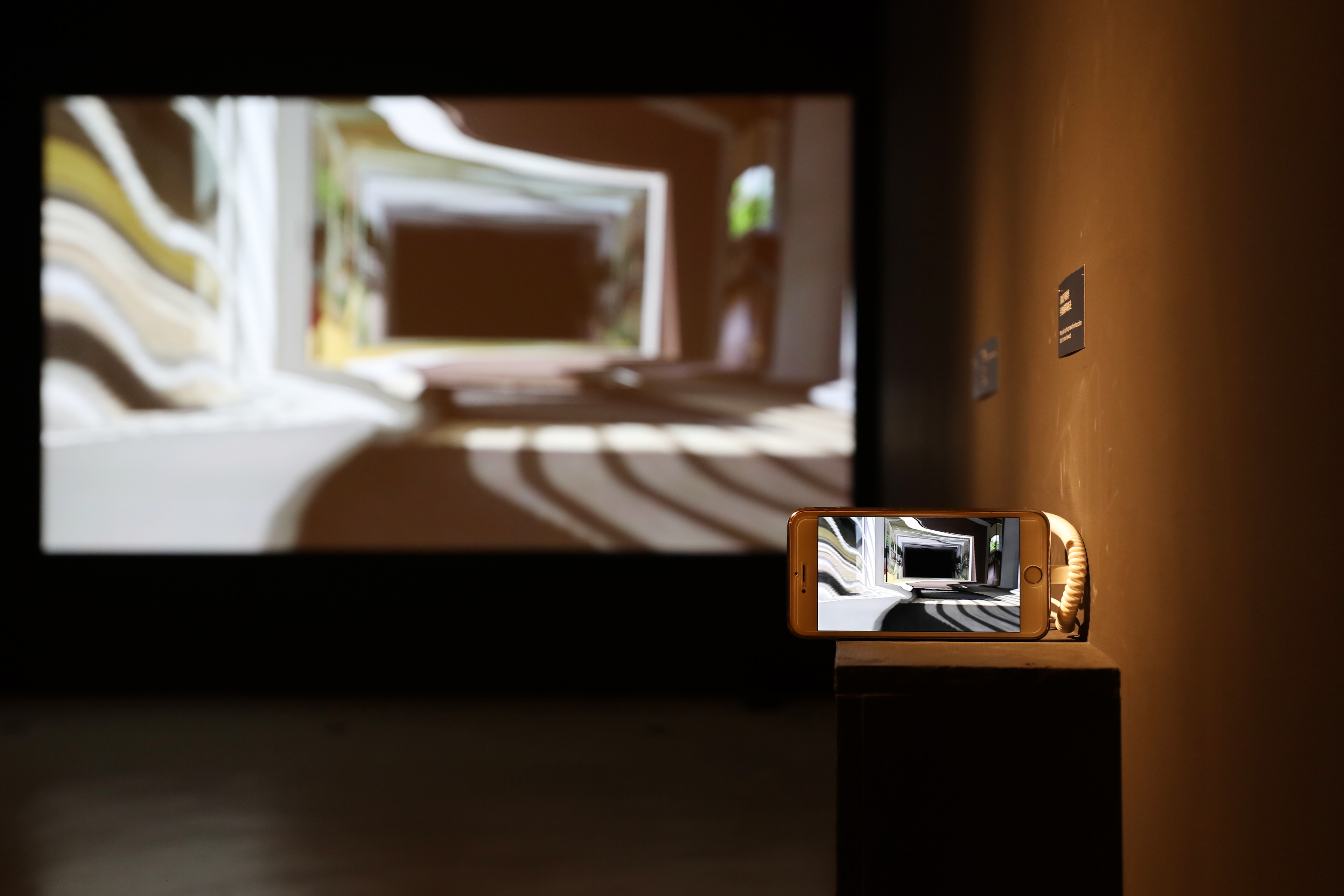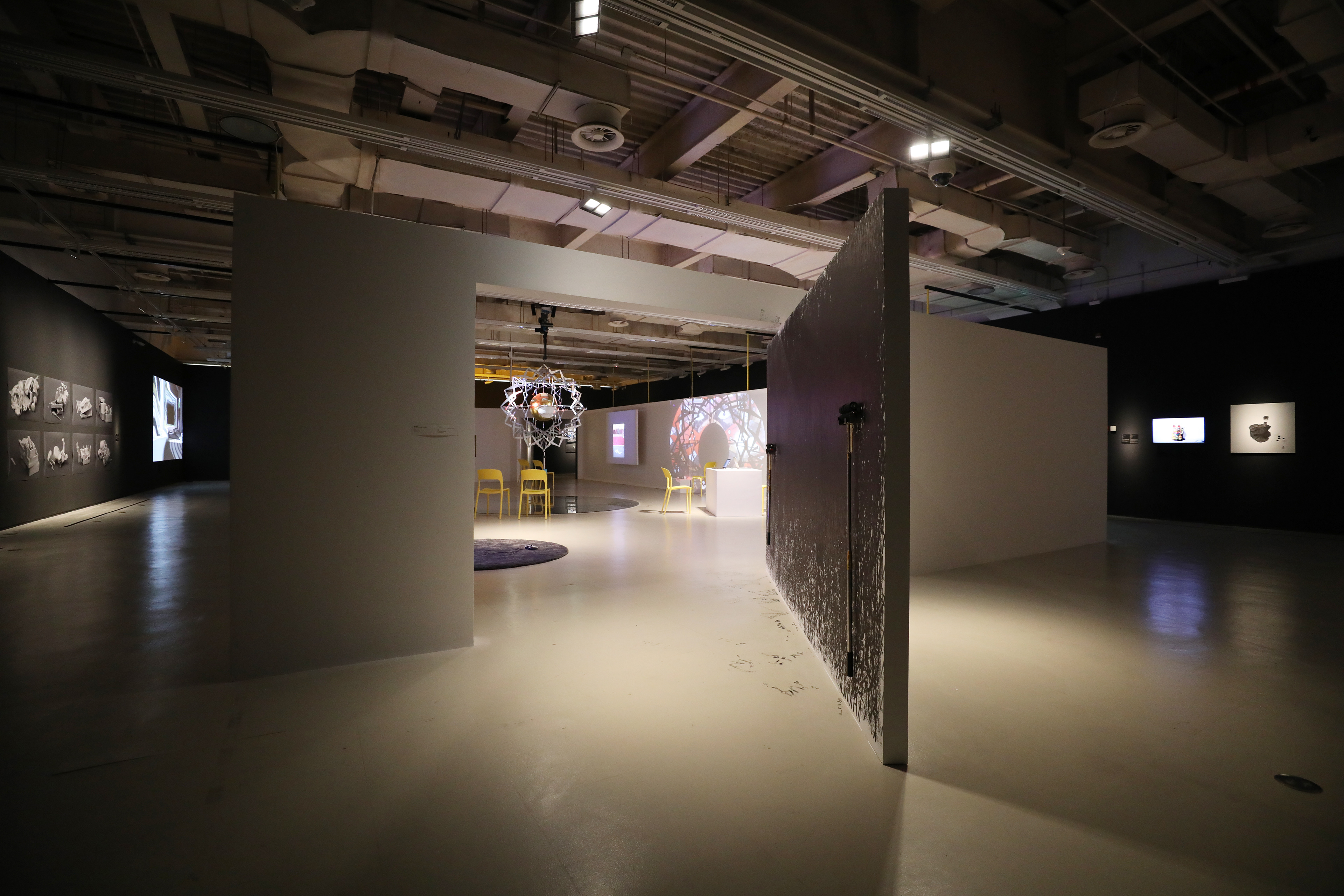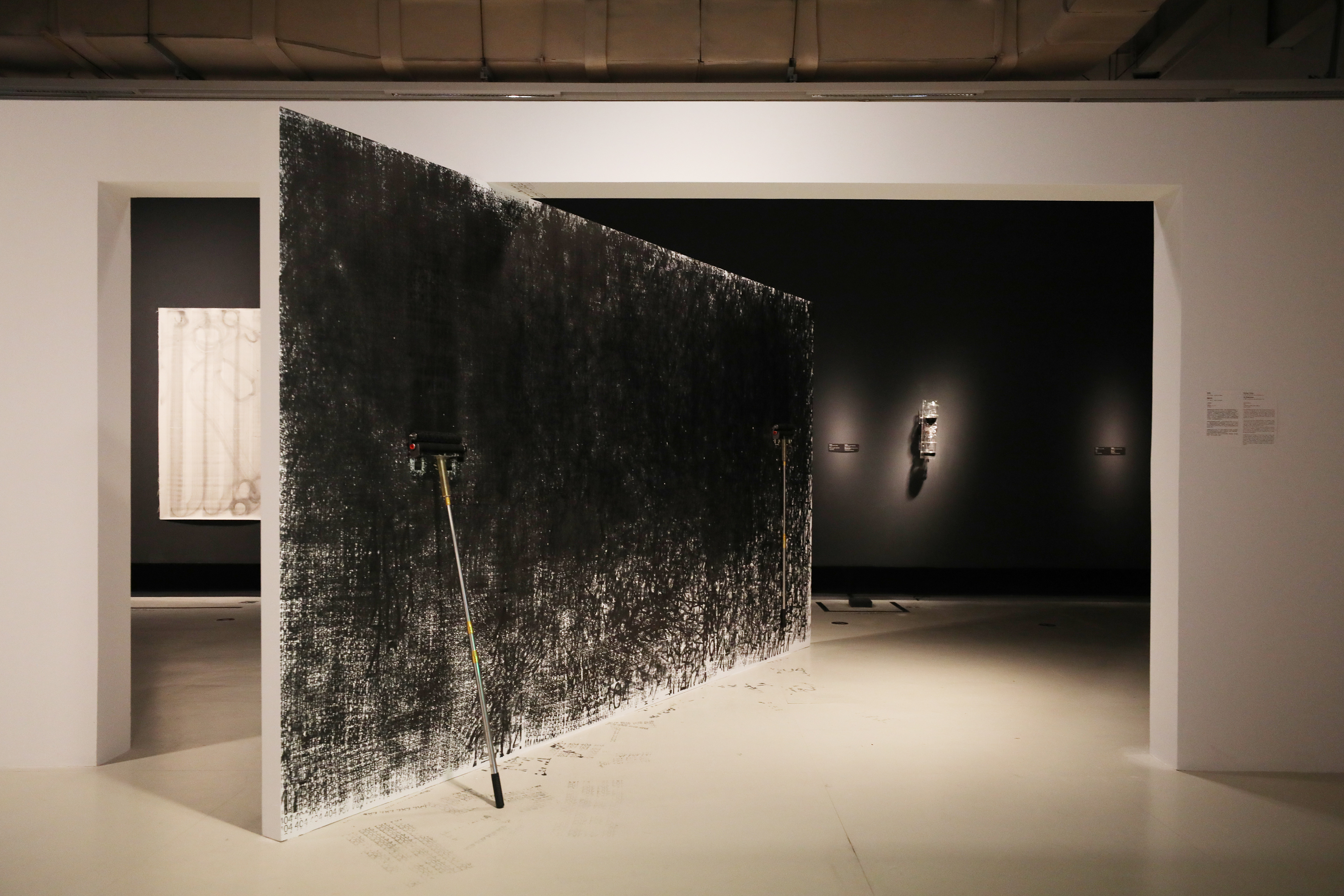 aaajiao
,
404
, 2017, interactive installation, ink, sponge roller, dimensions variable
aaajiao,《404》,2017,互动装置,油墨,海绵滚轮,尺寸可变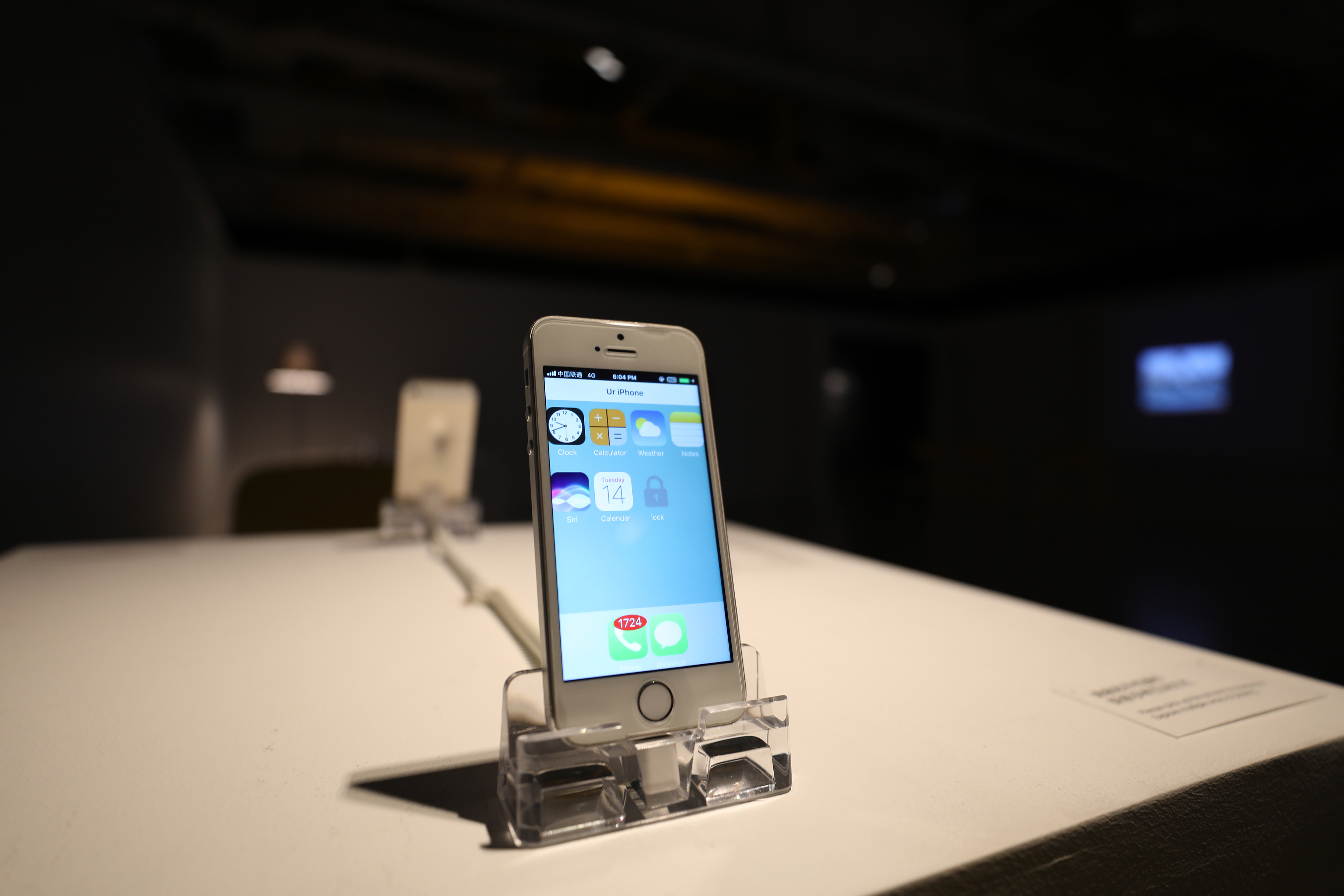 Tianyuan Miao
,
Genie in the Text Editor
, 2017, webpage, dimensions variable
苗天元,《Genie in the Text Editor》,2017,网页,尺寸可变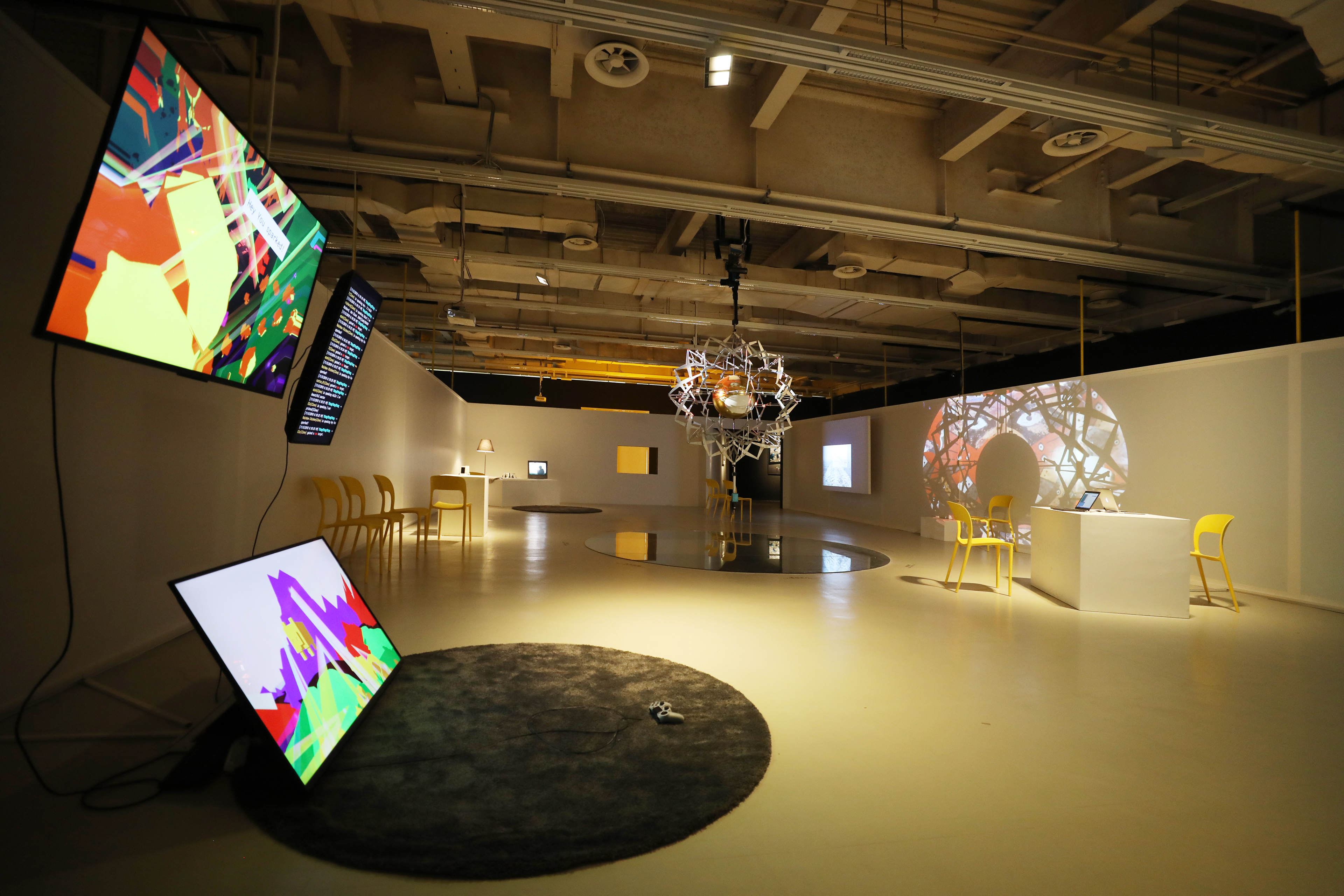 Yang Wang
and
Zhenzhen Qi
, 
ThingThingThing
, 2018, computer Software, dimension variable, duration infinite.
汪洋+漆贞贞,《物物物》,2018,电脑软件,尺寸可变,时长无限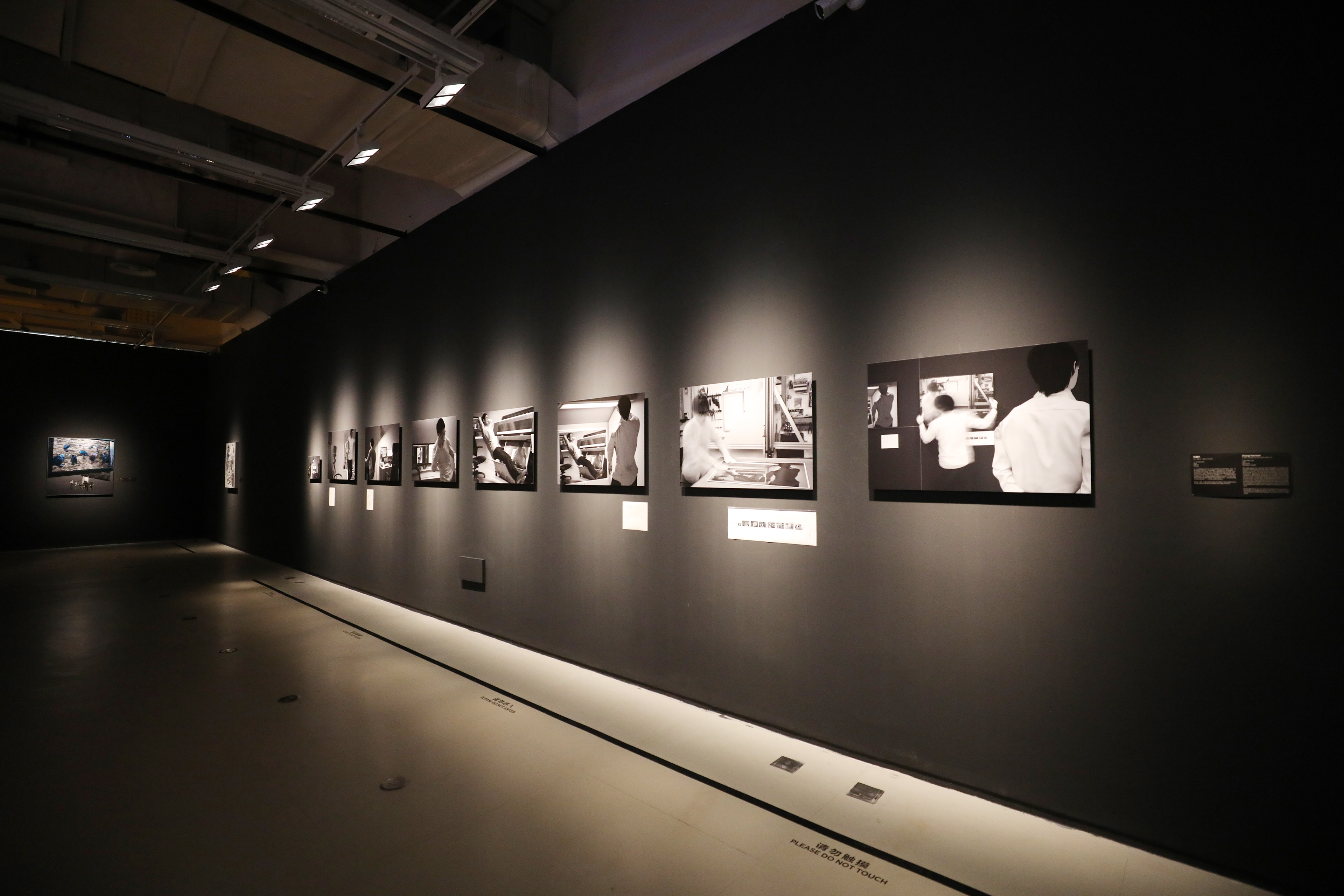 Hanwen Zhang
, 
A Real Fake Artist
, 2018, archival inkjet prints, dimensions variable.
张瀚文,《一个真假艺术家》,2018,喷墨打印,尺寸可变
This exhibition was presented as part of the Shanghai Power Station of Art 2018 Emerging Curators Project.
Exhibition documentation by Zeppra.